A medical assistant evaluation form is used to evaluate the work performance of a medical assistant during a specific period. A medical assistant is someone who assists the doctor in routine clinical tasks, schedules patient flow etc in a clinic, hospital or specialty setting. His performance is analysed on the basis of his interaction with patients, how he cares for them, whether he is a good support for professional services, does he follow safety measures, is he punctual, checks if he is accountable for his actions, if he is professional, how is his quality of work etc. He is evaluated either by an independent head or his immediate supervisor in the clinic.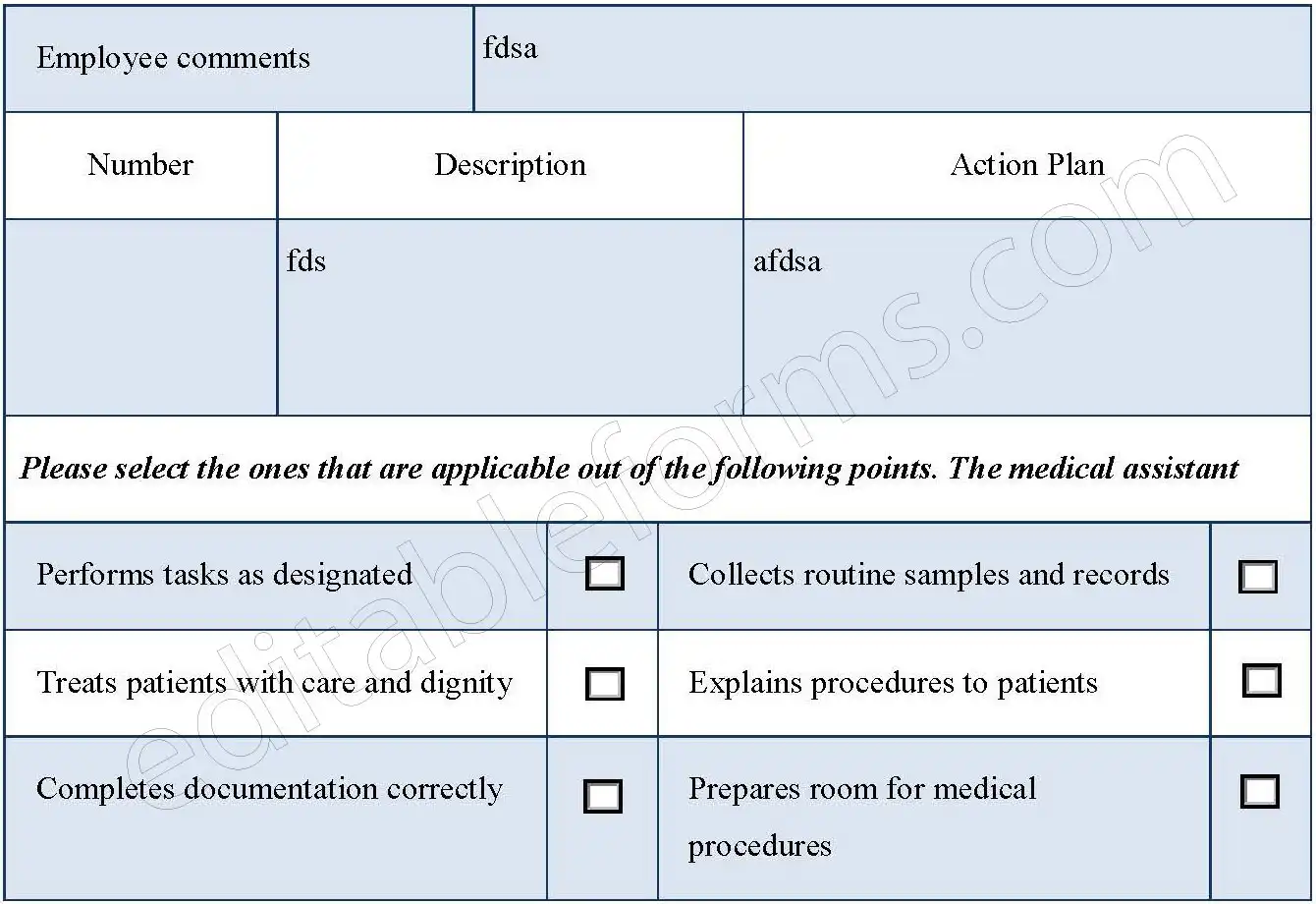 You can Download the Medical Assistant Evaluation Form post; customize it according to your needs and Print. Medical Assistant Evaluation Form is either in MS Word and Editable PDF.
Download Editable Medical Assistant Evaluation Form for only $6.54
If you are having problems downloading a purchased form, please Contact Us and include your receipt number and exact name of the form you purchased and I'll email you a copy.